The world's most famous stock-picker showed a growing appetite for equities in the third quarter — including a rare move to buy his own firm's shares. Now, October's market slide opens the door for Warren Buffett to finally make a dent in his giant pile of cash.
Berkshire Hathaway Inc.'s chairman poured more money into stock purchases last quarter than he has in more than four years. Buffett also spent $928 million on share buybacks during a few weeks in August, a move he's typically spurned. While the repurchases amounted to less than 1 percent of the company's cash, they set a new precedent.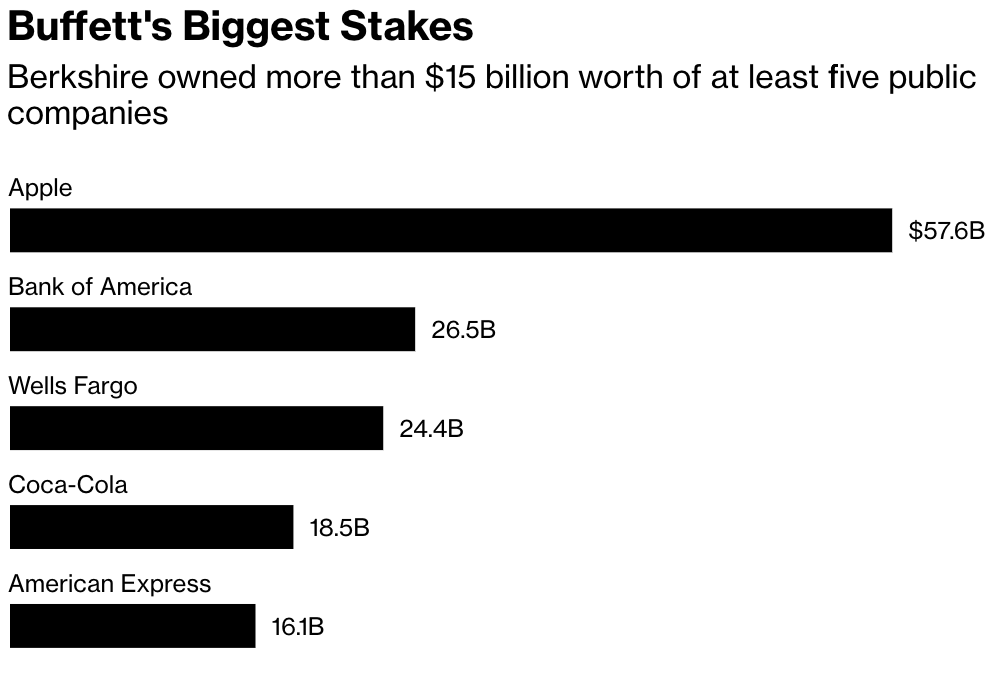 "It's really important in terms of a signaling effect," Jim Shanahan, an analyst at Edward Jones, said in a phone interview. "What they've demonstrated is a willingness to use cash to buy back the stock if it reaches a value that they believe is less than intrinsic value."
Buffett, 88, has been facing a conundrum. He's long preferred to use Berkshire's cash to hunt for large deals or snap up stocks in companies such as Apple Inc. and Coca-Cola Co. While it's still a goal to have "one or more huge acquisitions," he's bemoaned that prices for many businesses have reached "all-time highs." That's left him struggling to put to work a cash pile that's topped $100 billion in the past five quarters.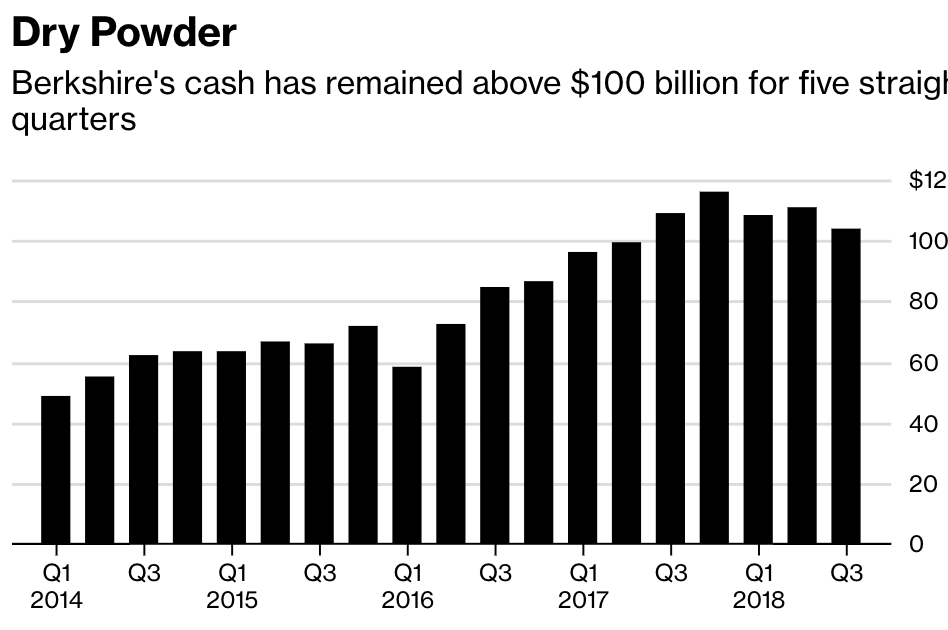 "Berkshire was a go-to entity" for deals in many years, Cathy Seifert, an analyst at CFRA Research, said in a phone interview. "But now there's a lot of competition in the M&A marketplace."
Source: Bloomberg