Gold rise this month amid a global stock market correction. Where price surged by as much as 4.8%. Yesterday, gold -0.10% price dropped sharply to touch key support level due to a recovery in the stock market. Now, price has bounced from key support and is back at the topside of the channel trend. Look closely to the performance of the stock market and bonds, as a strong recovery in these assets will be bearish for the non-yielding asset like Gold -0.10% .

Chart


GOLD Bounced Back to Final Resistance Level by EmpowerTrader
Trade Step-ups:
Bearish Reversal: Price rejects a breakout from current trend channel, look for consolidation below 1223.00 to confirm the reversal. Profit levels to look for are 1213.00 and 1200.00 respectively.
Bullish Breakout: Price breaks the current trend channel, look for consolidation above 1245.00.
Exhibits:
Exhibit 1: DailyFX Large Speculator Gold Positioning
Exhibit 2: IG Client Gold Positioning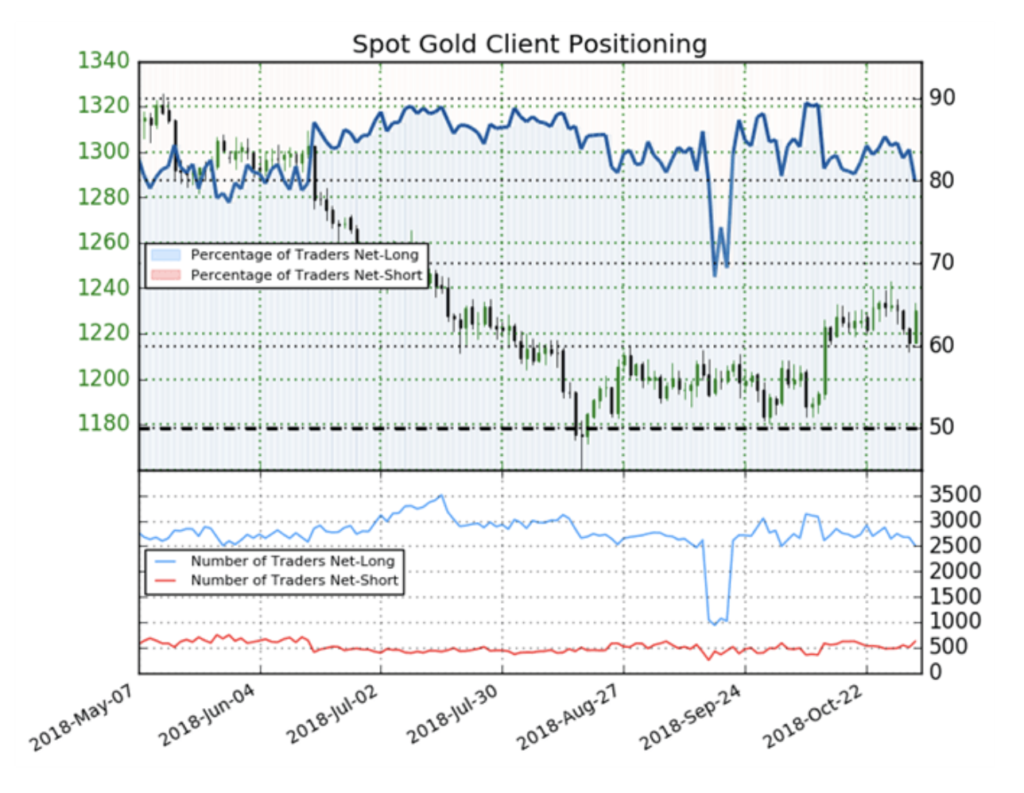 Exhibit 3: XM Client Gold Positioning

Exhibit 4: IG Client Sentiment