Last week, price had a nice recovery by ending the week with at least 3.5% gain, after bottoming out at 260.00 last Monday. Now price is trading just under the topside level of the bearish channel . With elections tomorrow, the market is bound to enter a period of very high volatility . This means that price could easily reverse back to the bottom level of the trend as volatility peaks again tomorrow.



S&P500 at Key Resistance Level a Head of Midterm Elections by EmpowerTrader
Trade Step-ups:
Bearish Reversal: Price rejects a breakout from the current bearish trend , price reverses to the bottom level. Profit levels to look for are 265.00 & 261.00.
Bullish Breakout: Price breaks current trend, look for consolidation above 270.00. If price breaks this level look for a move higher.
Exhibits:
Exhibit 1: IG Client US 500 Positioning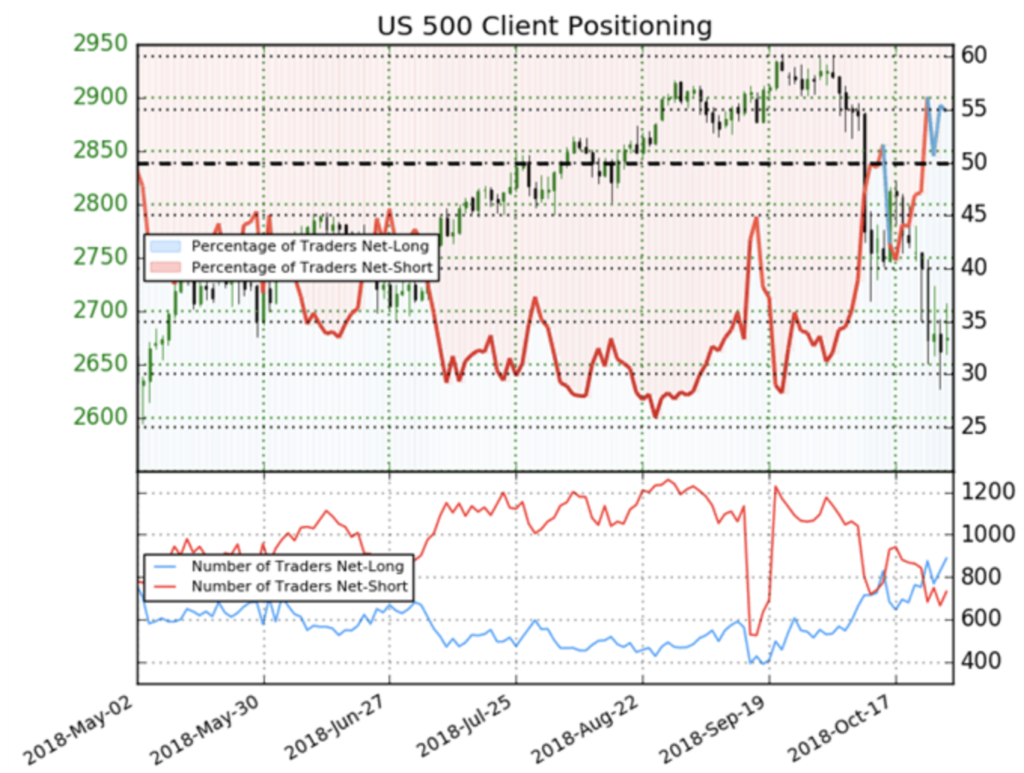 Exhibit 2: XM Client US 30 Positioning